About Creative Writing Workshops in The Hague
The Creative Writing Workshops offered by Elizabeth Joss are geared towards beginners or those wishing to rekindle their love of the written word. Workshops are held in English and are presented by Elizabeth, a creative writer, travel blogger and online marketer. Sessions are inspiring, informative, interactive and supportive and participants are sure to leave feeling motivated enough to take their writing to new heights.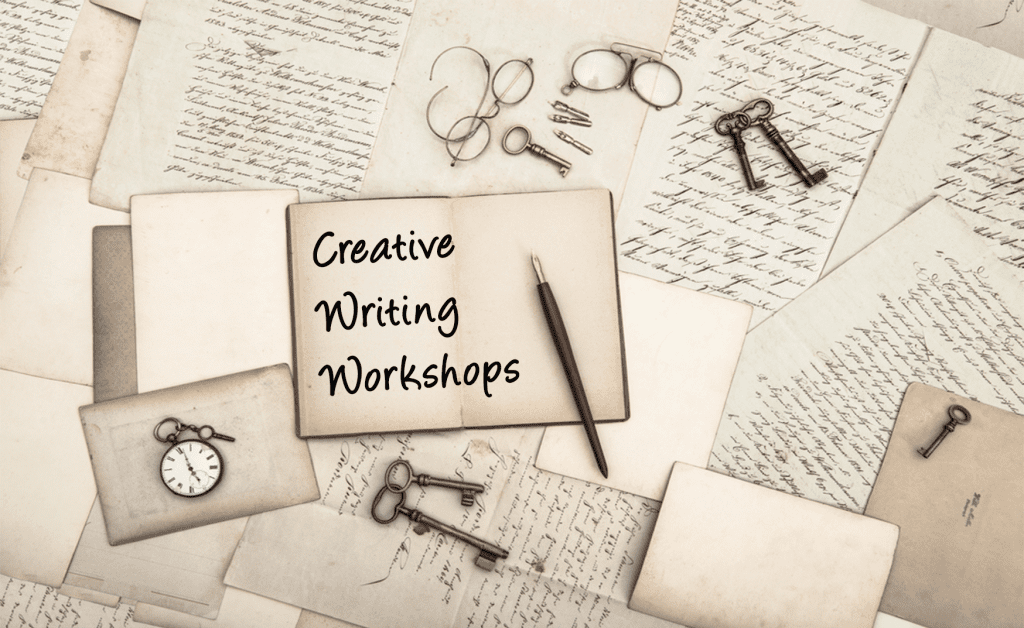 BOOK NOW
Who Should Attend
My creative writing workshops are titled: Writing from Life. They are designed for those who want to improve and unlock their creative selves with the written word. Individuals who feel creatively stifled and in need of an outlet should attend. All ages, cultures and languages are welcome but please note the course is conducted in English, so a good understanding of the language is necessary. You can choose to write in any language of your choice.
The Technique
Many creative writing courses and workshops offer learners the opportunity to learn 'how to write'. My approach is completely different. I believe we all know how to write in our own way. Rather, I work with students to explore how to better capture feelings, emotions and experiences in a unique and detailed-oriented manner. I believe the creative process is one that is carefully intertwined with experience, which is why I take students to different and interesting locations in The Hague as part of the workshop. This allows students to write in the raw – to soak up an experience, take it in and really feel the words as they write. Hence, my technique is process-oriented; an internal and reflective experience that takes you as the student on an internal journey and one that is particularly fulfilling.
Workshop Content
My Creative Writing Workshops in The Hague are hands-on, practical sessions that aim to help guide you towards your own inner creativity. These are not theoretical lessons. There is a brief theoretical component but the classes are focused on techniques and getting your ideas onto paper. This is a great workshop if you want to hit the ground running, so to speak.
The following will be covered during the course of the workshop:
(1)  An Experience into the Journey of Writing
(2)  The Elements of Good Writing
(3)  The Power of Absence
(4)  Drawing from Experiences
(5)  Reflections on Your Work
Workshop Outcomes
By the end of the workshop, you will have learned how to use your everyday surroundings and experiences as a muse for your writing. You will have mastered a short piece of writing that is effectively, punchy, moving and unique – something which you can work on to lengthen or shorten into poetry or another short prose format.
Costs
The Creative Writing Workshop is €90 inclusive of VAT (exclusive of the Eventbrite booking fee). This includes all lesson material – pens and paper, tea and coffee and the fee for a short outing in the afternoon. Each student receives a creative writing workshop pack with some inspiring goodies to use during the workshop and to take home.
Venue
All writing workshops are conducted in The Hague / Den Haag in The Netherlands. The venue of the creative writing workshop will be confirmed with students and is dependent on the demand and number of students attending. Should you desire the workshop to be presented in a specific city or location, please contact me to arrange this (info@elizabethjoss.com).
Upcoming Workshops
Saturday 8th November 2014 – Venue to be confirmed
Workshops run from 10am – 4pm over the course of the Saturday with a lunch break and two other short breaks in between.
Creative Writing Workshops can also be tailor-made depending on your needs. Please contact me for further information: info@elizabethjoss.com.
Certificate of Completion
All Creative Writing Workshops come with a certificate of completion. The certificate is not endorsed by any Dutch system and you are unable to use the certificate to obtain points for university or for other courses or studies you may be pursing. The value of the certificate offered is purely for your own personal achievement records.
BOOK NOW